Keynote Speakers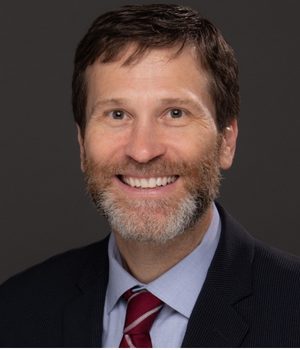 Prof. Sean Lancaster
Grand Valley State University in Michigan, USA

Dr. Sean Lancaster is currently an Assistant Vice President of Academic Affairs and Professor at Grand Valley State University in Michigan, USA, with about 22,000 students. GVSU is a public university that is nationally ranked by US News and World Report. Dr. Lancaster is also a Research Fellow with the international Michigan Virtual Learning Research Institute. He began his professor journey 23 years ago and has taught courses around technology in education, special education, and English language learning. Prior to his current administrative position, Dr. Lancaster served as a Department Chair of Literacy and Technology, which included a graduate program in English Language Learning. He earned his Ph.D. from the University of Kansas, which had the #1 ranked Special Education program and provided him with a strong focus on phonemic awareness, phonics, and vocabulary, which has been beneficial when teaching English language learning classes. Dr. Lancaster has won three teaching awards during his tenure as a professor, including a unanimous selection as Outstanding Teacher from the graduate students at the university. He has also won many millions of dollars in National Institutes of Health (NIH) research funding through the years to develop educational software. His research has most recently explored how teaching pedagogies can best make learning equitable for students who have traditionally been marginalized.
Title: The Intersection of Technology, Pedagogy, and Learning
Abstract: Research conducted at universities across the world makes vast contributions to the knowledge base in our respective fields and leads to advances that improve our world. An equally important contribution made in universities is in the provision of high-quality education, training, and preparation to students who will become future leaders and problem solvers. The ever-present and rapid-paced access to information insists on the use of instructional pedagogies that promote discernment, critical thinking, and discourse. This talk provides an examination of evidence-based practices focused on such pedagogies. Dr. Sean Lancaster will engage the audience in a discussion of ongoing research on essential pedagogical practices that technology can enhance and that engage all students.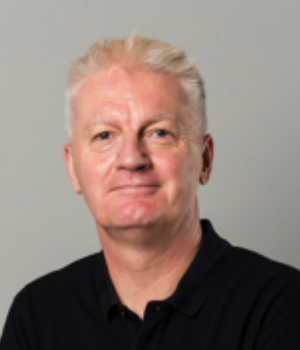 Prof. Kevin Balchin
Canterbury Christ Church University, UK

Kevin is currently the Director of the Centre for Language and Linguistics at Canterbury Christ Church University. He has been working at the University since 2002 and before that taught English as a Foreign Language in Spain and Russia for seven years. In recent years, he has been involved in several international projects, such as with the British Council in Bangladesh, as well as contributing to a number of undergraduate and postgraduate programmes and supervising doctoral students.
Teaching and Supervision
Kevin has taught on the MA TESOL course including supervising MA dissertations. He has been Course Director for both the BA English Language & Linguistics CELTA courses, and was involved with the B.Ed. TESL course for Malaysian secondary school teachers. He has also set up and taught on a number of intensive teacher development programmes for overseas teachers of English.
He's currently supervising PhDs relating to different aspects of teacher education, English language teaching methodology, and the integration of technology into language classes.
Research
Kevin's research interests are in English language teacher education and incorporating technology into English language teaching.

Title: Reflecting in English Language Teacher Education

Abstract: This talk considers student teacher reflection on English Language teacher training programmes. It discusses the degree to which student teachers are equipped to reflect effectively, the purpose(s) of reflection within the training programme, the depth and scope of the reflections that take place, and the role of emotions in the reflection process.
As a student on English Language teacher training programmes, I was often asked to reflect on my teaching, and now, as a teacher trainer on similar programmes, I find myself asking my own student teachers to do the same. However, I've recently begun to question the reflection process, including whether student teachers are given enough guidance on reflection in the first place. Drawing upon the seminal work of Schön (1983, 1987) on reflective practice and more recently the work of Farrell (2015) on 'promoting teacher reflection in second language teacher education', issues considered in this talk include:
• the extent to which student English Language teachers feel equipped to reflect on their teaching;
• the extent to which student teacher reflection should focus on the 'here and now' of teaching;
• the extent to which student teacher reflection helps to develop the necessary skills to embark upon and sustain a career in teaching; and
• the impact of emotions on student teacher reflection.
Among the conclusions reached are that student English Language teachers' reflections can often be primarily concerned with solving their surface-level and immediate problems in the classroom. If student teachers are to be encouraged to move beyond this, then there is a need for greater levels of guidance before and during the reflection process, for the process itself to be more clearly defined and structured, and for the emotions involved in reflective process to be recognised.
Prof. Yizhong Xu
Nanjing University of Aeronautics and Astronautics, China

Dr. Yizhong Xu is professor and associate director of College of Foreign Languages at Nanjing University of Aeronautics and Astronautics. His research interests include contrastive studies on Chinese between Foreign languages and cultures, theoretical linguistics, cognitive linguistics and experimental phonetics. He was a visiting scholar at the Institute for Electronic Science, Hokkaido University and the Department of Psychology, Lancaster University, UK. He won the second Prize of Project of Social Science Foundation of Jiangsu Province in 2021 and was the training subject of "333 high-level Talent Project" of Jiangsu Province. He has published more than 20 papers in the prestigious journals, including Contemporary Linguistics, Journal of Foreign Languages, Chinese Scientific Journal of Hearing and Speech Rehabilitation, Language Sciences, Studies in Language and Linguistics, Applied Linguistics, Foreign Languages and Their Teaching, Journal of Zhejiang University Science. He was in charge of two projects of the National Social Science Foundation of China. He is the assessor and reviewer of the National Social Science Foundation, the reviewer of Humanities and Social Science Foundation Projects of the Ministry of Education, and reviewer of Chinese Teaching in the World and Language Sciences as well as communication expert in the graduate dissertation evaluation of China Academic Degree Center.
Prof. Donghui He
Whitman College, USA

Professor He received a Ph.D. in comparative literature from the University of British Columbia. Before joining the Department of Foreign Languages and Literatures at Whitman College in 2008, she had taught at Peking University, Vassar College, and the University of Tennessee, where she also served as the Chinese Program Coordinator. Her expertise is in modern and contemporary Chinese culture (literature, cinema, spoken drama, and the Chinese cultural diaspora), comparative literature, eco-criticism, sociolinguistics, and language pedagogy. Professor He has written on Chinese eco-cinema, Sino-Soviet cultural connections, avant-garde theatre, the contemporary Chinese intellectual mainstream, and constructions of the countryside in modern Chinese and English fiction. She is currently completing a book project that explores representations of the natural landscape in Chinese public culture.